Is Gap Teeth fluke or flaw? Sydney-born supermodel Jessica Hart is a textbook example of how a smile doesn't need to be perfectly spaced to be beautiful.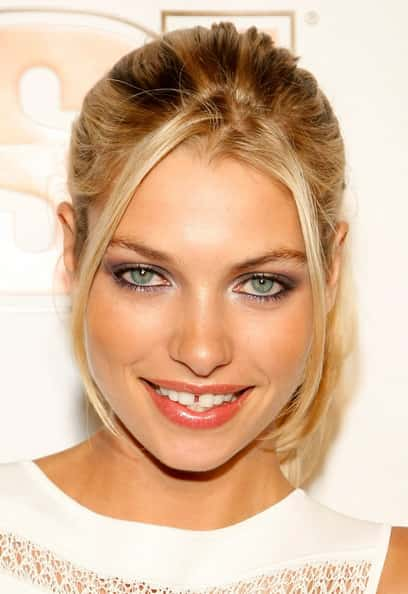 The Aussie supermodel has a considerable gap between her front teeth, and in the beginning of her career her gap teeth were often airbrushed out of photos, or Hart had to wear a prosthetic insert to cover her front teeth. Times certainly have changed, as now the former Sydneysider is famous for her quirky smile and has managed to turn it into a valuable asset.
In recent years so many gap teeth women have strutted down the catwalks that some commentators have called imperfectly spaced smiles an actual dental trend. In addition to Jess Hart, popular gap-toothed models include Lara Stone, Lily Aldridge, Georgia May Jagger, Lindsey Wixson and Abbey Lee Kershaw, another Aussie export.
In this sense the fashion crowd is following in the steps of the film and music industries, where gap-toothed grins have been around for a while. Madonna, Vanessa Paradis, Woody Harrelson and Seal simply wouldn't be the same without their distinct, gap-toothed look.
Gap Teeth Assesssment
However, as trendy as gap teeth may be among the fashion set, they can also be a sign of problems that require orthodontic treatment.
Dentists call a wide gap between the front teeth a midline diastema. Some common causes for the condition include a mismatch between the size of the jaw bones and the size of the teeth, missing or undersized teeth, or an oversized labial frenum (the piece of tissue inside the upper lip that connects to the gum above the front teeth). The gap can also develop because of thumb sucking, tongue-thrusting reflex or gum disease.
If a diastema is the result of orthodontic problems, the condition and its underlying causes should be treated. Another reason to treat gap teeth is appearance, as many people see them as a cosmetic problem.
Gap Teeth Treatment Options
Treatment options include traditional braces, Invisalign, or bonding the teeth together. If the gap is caused by teeth that are too small, your dentist may suggest using veneers or crowns. If the culprit is an oversized labial frenum, the tissue can be reduced surgically. In cases where gum disease is causing the diastema, periodontal treatment is needed.
In other words, gap teeth can usually be treated, and the distinct wide space between the front teeth can be made to disappear.
So if you weren't born resembling a supermodel and feel self conscious because of gap teeth, contact the Quality Dental team for a chat about the best possible treatment options for your situation. We can't all look like Jessica Hart but we should all be able to feel confident when we smile.
Click here for more Invisalign Braces Blogs or Cosmetic Dentistry Blogs.